STEFANIE GASPARI
Director of Library Services at Trinity Grammar School
Stefanie is an eternal optimist, a passionate educator and self-confessed bookworm.
An advocate for 'all things library', she is curious about big ideas, learning spaces and the future of information in the digital age.
Stefanie currently leads a cross-campus library team in designing collaborative teaching and learning projects and providing innovative information services to students and staff at Trinity Grammar School, Sydney.
An accredited secondary school teacher, with experience in the public library services and school library environments, Stefanie's passions for people and information architecture stem from almost a decade working within human resources, organisational design and change management prior to her career in education.
She recently participated in Library Leadership in a Digital Age at the Harvard University Graduate School of Education and is currently completing a Masters in Business Administration at the University of Sydney.
Stefanie does not believe in the dictionary definition of 'library', but rather that the library serves as a platform for innovation, community building, knowledge creation, and life-long learning.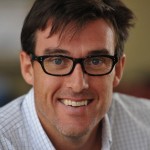 Technology Coach
ADE and currently serves as the ES Technology Coach at Shanghai American School-Puxi Campus.
ABOUT THE ORGANIZER
21st Century Learning International is run by highly experienced educators and delivers world class conferences and events aligning with our mission of "Building Communities of Learners". 21CLI also provides consultancy services for schools and school groups with a special emphasis on the use of technology for administration, learning and teaching. 21CLHK is one of 6 annual conferences in the 21CLI portfolio.