Paola Paulino is a far future innovator turned XR visionary for international education. She started her immersive technology career at Microsoft Studios. Paola is part of the first group of people to pioneer experiential design and hardware development for Microsoft Mixed Reality HoloLens. She founded #isnsVR, one of the first high-end VR/AR Immersive Technology Pilot programs for international K-12 education in Asia.
Following the success of this program, Paulino founded the Global VR/AR Association – Shenzhen, she was selected to be the first Ambassador for #VRwomen Asia and founded XR Pioneer Ltd., a Hong Kong/Shenzhen based educational technology solutions company built to serve cutting edge and meaningful tech integration experiences in education — changing the way we learn.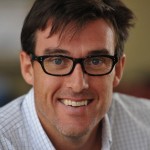 Technology Coach
ADE and currently serves as the ES Technology Coach at Shanghai American School-Puxi Campus.