NETWORK WITH KEY EDUCATION INFLUENCERS
We expect the majority of attendees to be decision makers or key influencers
ASIA AND BEYOND
Previous 21st Century Learning Events have drawn attendees from more than 35 countries.
MEANINGFUL CONNECTIONS
21st Century Learning events are designed around promoting conversation between educators and exhibitors
WHY ATTEND?
The Global Leadership Summit provides a range of attractive sponsorship opportunities to enable all companies involved in the educational market, no matter how big or small, to reach their target demographic in a creative and convivial setting.
The event provides the ideal platform for leading educational providers to meet key decision makers from K-12 schools to explain how their products can positively impact on learning, teaching and school administration.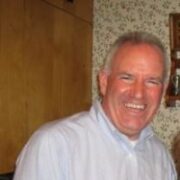 JAMF Software have participated at the 21st Century Events for several years. It is always a great opportunity for us to connect with the International School Community – both our current customers, potential new customers and others in the International School Network. We have found every year to offer something to make us ready to come back again.
I recently had the pleasure of attending, presenting, and sponsoring the conference by 21st Century Learning. Graeme and his team did an outstanding job of providing an excellent learning environment for all attendees. Every detail was planned and executed. The team was present at every turn to make any adjustments necessary. From the socials to the keynotes, this conference was spot on. Congratulations to the entire 21st Century Learning team.
Request Partership Brochure