ABOUT HONG KONG
For general travel information, please visit
www.discoverhongkong.com
, a Hong Kong Tourism Board web site. It includes information on attractions, events, dining, vacation packages, maps, videos, webcam and itineraries to experience Hong Kong's unique living culture.
For events and resturant recommendations the Time Out Hong Kong website is a good resource: http://www.timeout.com.hk/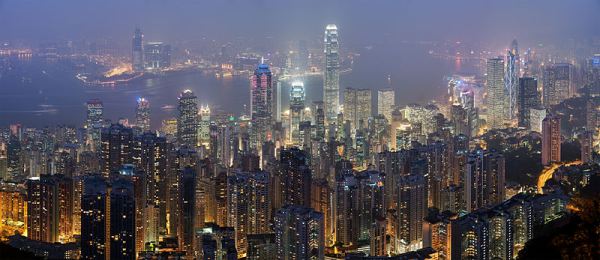 VISA AND PASSPORT
Please refer to Hong Kong Immigration Department web site for detailed information on visa and passport. Most countries do not need visas to visit Hong Kong. Citizens of certain countries such as Cuba or Vietnam should plan well in advance.
WEATHER
In October the weather should be a comfortable 20 Celsius outside. Regardless of the outside weather you are advised to bring something long sleeved or a pashmina as air-con can be cold.
ELECTRICITY

The voltage in Hong Kong is 200/220 volts, 50 cycles. Most hotels provide adaptors but you are encouraged to bring your own. The summit venue provides no adaptors.
WATER
Water can be drank after being boiled. Bottled water is also widely available in hotels and supermarkets. All water direct from government mains in Hong Kong satisfies the United Nations World Health Organization standards.
SMOKING
Smoking is prohibited in the conference venue, most indoor entertainment venues and restaurants
TIPPING
Tipping is a gesture but not a requirement for Hong Kong restaurants. Most restaurants have a service charge of 10%
TAX
There is no tax on consumption of food and entertainment.
SHOPPING SUGGESTIONS
Hong Kong is one of the world's most popular shopping paradises. Here are some suggestions that are on Hong Kong Island and close to the conference venue.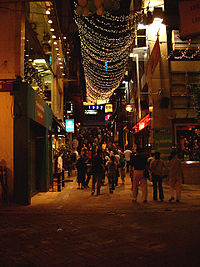 Causeway Bay is popular with fashionably attired youngsters morning, noon and night, Causeway Bay's many renowned malls, shops and street stalls are overflowing with fantastic clothes, shoes and accessories.
(Exit A/D3/D4/E,Causeway Bay MTR Metro Station)
Causeway Bay – Wikipedia, the free encyclopedia
Stanley Market is 30 by Taxi from the conference venue and is a great place for shopping, dining and have a quiet drink by the bay.
Dance the night away in Lan Kwai Fong. Hong Kong's nightlife capital, LKF's many clubs, bars and restaurants are alive with local and foreign partygoers until the small hours of the morning.
(Exit D2, Central MTR Metro Station)