Avenues: The World School
Avenues: The World School was founded in 2010 with the vision to establish one school with many campuses that are intentionally connected and interdependent, located in leading global cities. Avenues is one highly integrated learning community, supported by a common mission, a shared education design and curriculum, world-class technology and a talented headquarters team in New York City. Through this effort, Avenues is helping to define a new category of school—a world school.
School is about learning useful habits of mind, and Avenues teaches many of those. Our students will develop to be confident players on a world stage, proficient in more than one language, prepared for academic achievement and with a special capacity to engage in independent exploration and study.
School is also about learning important habits of the heart, and these are some of the most important lessons in life. Our students will find friends, both in their neighborhood and all over the world. They will learn to overcome barriers of language and geography and enjoy service that benefits others. They will develop confidence in their own strengths and learn to challenge themselves. And they will develop the values to help live your life as a happy and productive citizen of our world.
Representative and Presentation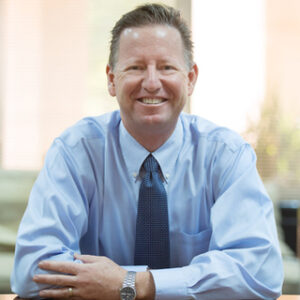 Andrew Torris
Head of School Avenues: The World School
21st Century Learning Conference
Transformation in the Classroom – How do the visions of school leaders translate into classroom practice?
The Avenues' global vision-one school with many interconnected and interdependent campuses around the world–began with the cultivation of innovative thinkers, creative problem solvers and responsible global citizens in New York.  Global expansion will enable new kinds of exchange between leading centers of culture and commerce and ultimately the world, as Avenues builds a global network of campuses unified by a common mission, educational practices, and best-in-class facilities. The programs at Avenues exemplified by the Avenues World Elements (AWE), which was developed to showcase the unique global perspective of Avenues and define the global intended curriculum for graduating students across the globe. AWE captures the essential and enduring outcomes for graduates of Avenues.  Avenues: The World Course is the heart of Avenues. Spiraling throughout the curriculum from nursery to 12th grade, the World Course teaches a combination of history, geography, social studies, economics and politics-all from a global perspective rather than an exclusively Western one. The aim of the World Course is not simply to educate students about the world but to cultivate global citizens in the deepest sense. The highly innovative research and development efforts at Avenues have developed the Avenues Mastery Academy (AMA) pilot, is one-part boarding school and one-part makerspace. Reminiscent of 15th-century Renaissance studios, it is an academic apprentice-learning model in which up to 10 Avenues students and up to 10 Chinese students work side-by-side with master teachers and practitioners. No better place in the world exists for students to work on the evolution of the smartphone and delve into the future of manufacturing than Shenzhen. Students become creators while pursuing technical mastery; students transcended stereotypes of hyper-specialized engineers. Guided by master teachers, students are asked to reflect on the broader implications of their work, developing strong positions on open source, counterfeit technologies, and personalized manufacturing to become confident leaders in making and innovation.