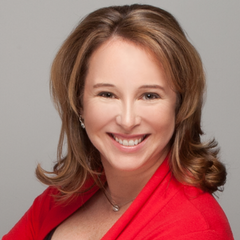 Marie Alcock
President, Learning Systems Associates
As president of Learning Systems Associates, Dr. Marie Alcock serves as a national and international education consultant. Her work focuses on the areas of curriculum, instruction, and assessment design. She has spent the last twenty-five years working in public and private education as a teacher, administrator, and public advocate. She is the founder of Tomorrow's Education Network ‐ a nonprofit dedicated to promoting student literacy. Marie has been working with schools to improve student motivation and literacy development through digital tools, game design and Questing.
Marie is also president of Elite Classrooms, a company working to design and provide safe, efficient, and effective contemporary learning environments. Additionally, Marie is the founder and owner of CES:LINK. CES:LINK is a comprehensive education system unifying all school databases to streamline information and improve decision-making and planning for school systems.

Dr. Alcock is a co‐author, with Allison Zmuda and Michael Fisher, of the book, The Quest for Learning: How to Maximize Student Engagement published by Solution Tree in Oct. 2017.  She is also co-author, with Dr. Heidi Hayes Jacobs, of: Bold Moves for Schools, How We Create Remarkable Learning Environments published by ASCD in Feb. 2017.  She has co-authored with Dr. Bena Kallick, A Virtual Continuum for Thinking Interdependently in Costa, A and O'Leary, P (Eds.) The Power of the Social Brain: Teaching, Learning and Using Interdependent Thinking, published by Teachers College Press in 2013. She is also a co-author with Dr. Heidi Hayes Jacobs, Dr. Debbie Sullivan, and Dr. Ann Johnson, of the Live Planner Book, Mapping to the CORE: Integrating the Common Core Standards with Your Local School Curriculum, published by School Improvement Network in 2012.

Additional publications include Gaming in the Classroom, and co‐author credit with Bill Sheskey for Classroom Websites in Jacobs, H (Eds.) Mastering Digital Literacy, both published by Solution Tree in October of 2013.

Marie has written a number of papers and articles about student mobility, innovative models of education, curriculum mapping, gaming in education, leadership, and organizational change.