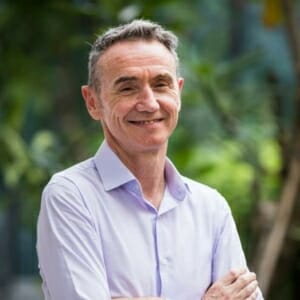 Kevin House
Education Futures Architect, Education in Motion
Kevin has spent almost thirty years in global education. He has taught and led schools in Africa, Europe, and Asia. More recently he held a senior position with International Baccalaureate working on curriculum design and policy before joining the Education in Motion (EiM). He began at EiM by establishing the group's ConnectED Institute for Learning and Research and is presently developing interdisciplinary literacies frameworks and credentialing models for the Green School International and School of Humanity.
Kevin gained his doctorate in education from Bath University where his thesis was awarded the Jeff Thompson Prize.
He has published academic work on educational values, pluriculturalism, collaborative learning communities, digitizing twenty-first century skills, curriculum and assessment design, and educational leadership.