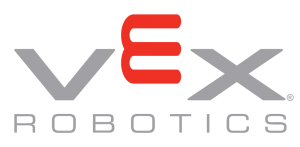 Robots and technology used for Robotics are found everywhere – in factories, our homes and even on our roads in autonomous vehicles. Understanding robotic systems, mechanisms, sensors and programming is vital for many STEM related careers and that is exactly what VEX Robotics is about.
VEX Robotics is the leading platform for educational robotics around the world. There are two robotics platforms for schools, the introductory, tool-less, plastic VEX IQ kit for primary students and the metal VEX EDR kits for secondary students. VEX is perfectly placed to allow students to grow and develop in an open-ended, problem-solving and engaging way.
With free curriculum that can be used across Design & Technology, Engineering and Computer Science courses, our robotics kits can be used in the classroom and as part of the extra-curricular VEX Robotics Competition. Our robotics competition is the largest and fastest growing robotics competition in the world with numerous events held each year. Involvement in the competition develops key skills in competitors including teamwork, time management, perseverance – all of which are valued by educators and employers.