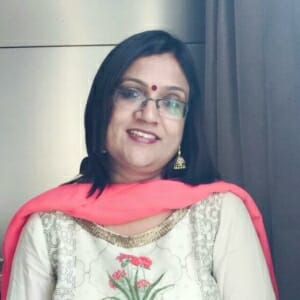 Meenakshi Elangovan
Head, Professional Development, Inventure Academy
Meenakshi Elangovan is a passionate educator with 20+ years of teaching experience. She has a Masters degrees in Geography & Public Administration and an Advanced Diploma in Professional Practice and Design in Education. In addition, she holds a CAIE Diploma in Teaching & Training and is a CAIE accredited trainer.
At Inventure Academy, she has worked across a variety of roles – Geography teacher, department head of Social Studies, Coordinator for the Cambridge & CISCE board exams and leading Inventure's professional development efforts. In the Academic Year 2021-2022, she took on the role of Head of Middle & Senior School.
Meenakshi is deeply passionate about equipping teachers with progressive pedagogy and skill sets so learners have meaningful learning experiences. Her focus is to enable Inventure to be a learning organization where teachers and learners are excited by learning and take ownership for their own development. She is also a NEASC visitor.