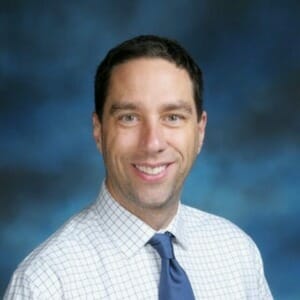 Jason Prohaska
Educational Technologies Lead, English Schools Foundation
At the English Schools Foundation (ESF) in Hong Kong, I wear the hat of Educational Technologies Lead. Alongside an incredible team, we support the meaningful technology integration for 22 vibrant international schools. Our game? Making sure technology and learning walk hand in hand, creating a space where every student feels seen and heard. It's more than just tools and policies; it's about crafting personalized and inclusive learning experiences.
Navigating the waters of change? That's our forte. Engaging with the WHY and the HOW, we're on deck helping schools steer through the currents of today's tech world, especially when navigating giants like artificial intelligence. Our mission? Big, ambitious goals achieved through steady, manageable strides. Think of them as strategic improvement sprints, driving meaningful and fun learning every step of the way.
We're all about connections – be it through CPD for schools, our parent workshops, or trailblazing student leadership initiatives, such as the ESF student eSports tournament. Our passion? Crafting joyful learning experiences for every student, teacher and community member, while consistently setting the stage for change and innovation. I always love to talk shop, so don't be afraid to reach out. Let's embark on this learning journey together and discover something new!