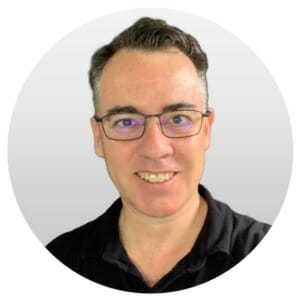 Paul Hamilton
Apple Lead, Using Technology Better
Paul Hamilton is a trainer, developer and consultant who has inspired audiences globally in the effective use of mixed reality across education and the enterprise space for the past 10 years.
Paul is also a best-selling Children's Picture Book Author, App Developer, Consultant, sought after Keynote Speaker and digital trainer with the team at Using Technology Better. His Apps and iBooks have been showcased on the App Store and iBookStore. Featured in 'The Age, 'Sydney Morning Herald', 'Canberra Times' as a leading pioneer in the edtech field. Visionary of the EduBeacons App – One of the first creators/users of iBeacon technology in the Education field in the World.
Paul is an APLS and Apple Distinguished Educator and a Finalist International EdTech Digest Awards Recognition Program. Paul was also a finalist in the EduBlogs LifeTime achievement award. Paul has been an advisor and consultant for some of the most successful Apps including SavengAR, Canva, Explain Everything and Book Creator.
Past Presentations
No presentation found