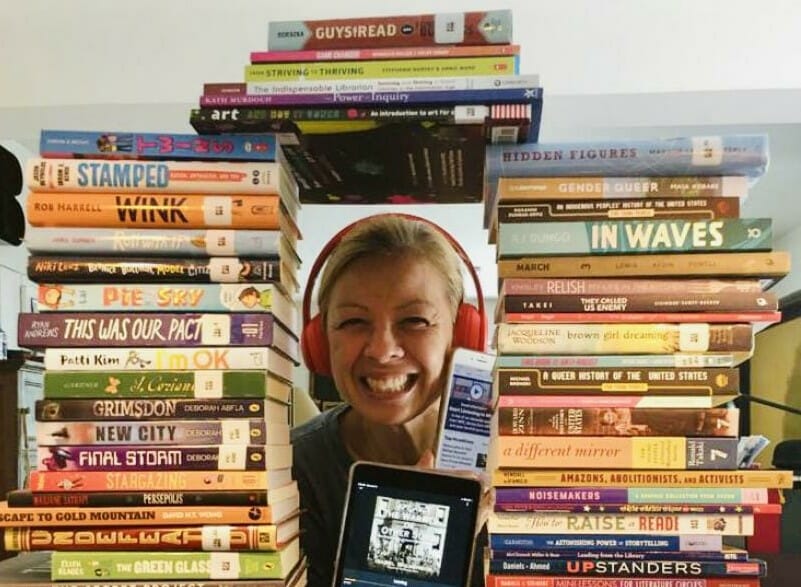 Lynn Lawrence-Brown
Teacher Librarian, Information Literacy Specialist and Extended Essay Coordinator, Hong Kong Academy
Lynn Lawrence-Brown is Hong Kong Academy's (HKA) Secondary Teacher Librarian and Information Literacy Specialist. Her mission is to inspire students to become lifelong readers, focusing on diverse literature to introduce students to new worlds and allow them to empathize with others. She also believes it is imperative that students become responsible consumers and producers of information and is passionate about developing global citizenship through teaching critical information literacy (CIL). To this end, she is currently developing HKA's CIL Continuum.
Outside of the HKA's library she is a guest blogger for We Need Diverse Books, does book reviews, sensitivity reading, and study guides for diverse writers, and is a member of APALA, ALA, and ALESS Hong Kong.
Lynn has experience teaching in learner support and various classroom roles, and supported HKA's Primary School Library for three years. Previously, Lynn enjoyed a 12-year career in public relations, consulting corporates throughout Asia. Lynn was born in Taiwan and raised in the U.S. She received an MLIS degree from the University of Illinois and is a K-12 certified Teacher Librarian. She previously graduated from Colby College with a B.A. in East Asian Studies, leading her to study and live in Greater China for over 30 years.