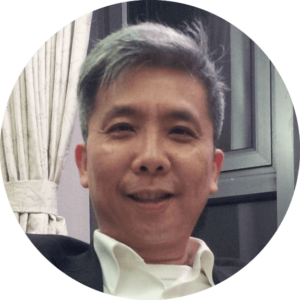 Henry Wong
Managing Partner, PDAcademia
In addition to being an accomplished editor on interpersonal relationships, Henry Wong is one of the few administrators that have served in both academic and non-teaching roles in a school. He has more than seventeen years of work experience in international schools in Singapore, China, and the US. His administrative positions have included Senior Admissions and Marketing Manager, Business Administration Director, and Co-head.
Henry worked in three international schools and two bilingual schools with student populations ranging from 220 to 1400. His responsibility in the international schools was to oversee and provide leadership for non-academic functions, including Admissions & Marketing, Finance, Human Resources, Public Relations, IT Help Desk, Facilities Management, Auxiliary Services, Procurement, and Inventory departments. These schools had diverse teaching and family populations very culturally. All the schools are accredited by associations of schools and colleges (US), and IBO authorizes the three international schools. He published a booklet titled "Preparing Host Country Support Staff for their Roles in International Schools."
Henry obtained his bachelor's degree at Biola University, California, majoring in Organizational Leadership. After acquiring his master's degrees in Education at Pepperdine University, and Intercultural Studies with an emphasis in International Business at Biola University, he took up an instructor position at Tianjin University of Technology in China. He taught two subjects – Intercultural Communication and International Trade. In addition, he taught Mathematics to middle school students for two years. He also received a multiple subject teaching credential with a supplementary authorization in Business Studies from California.